KEEP SMILING: GOOD HABITS FROM AN EMERGENCY DENTIST IN SOUTH AUSTIN
Posted by Jack Fan Apr 09, 2020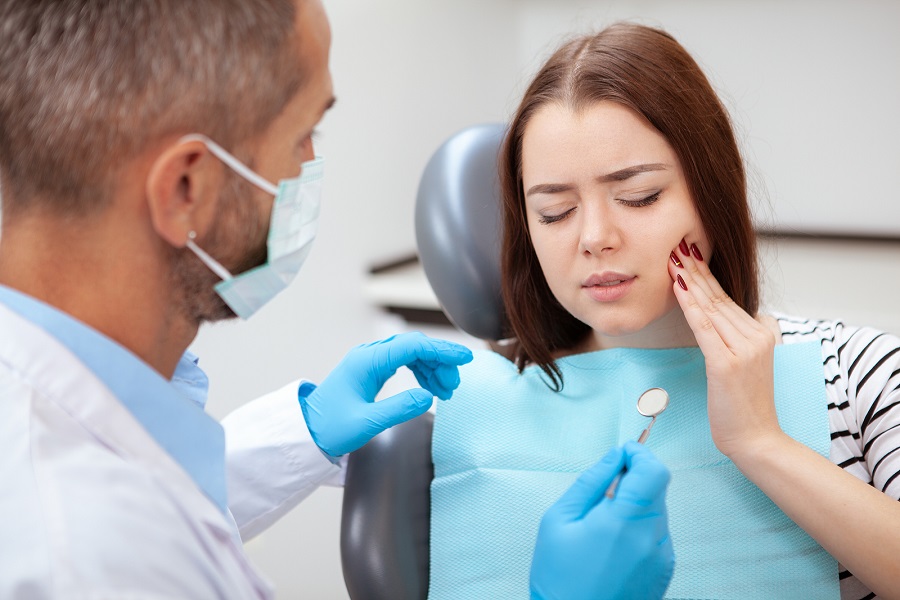 Let's level with each other: we're living in unprecedented times. With so many of us now quarantined at home and trying to still manage, it can be easy to let stress take over. This manifests in different ways for all of us. Some of us may be nail biters, smokers, or snackers. Some of us may want to reach for a second glass of wine.
Whatever your default stress-management techniques may be, some are good for your overall and oral health and some can have a very negative impact. Talking to an emergency dentist in South Austin may help you to find other tools to mitigate stress in positive, productive ways.
BUT…WHY NOT?
Unfortunately, some of the most common forms of dealing with stress are the worst for our oral health. While they may feel good in the short term, they can have detrimental effects over time. Some of these are:
Smoking: Numerous studies have shown the link between smoking and the increased risk of periodontal disease, not to mention tooth staining. While it may be tempting to reach for that next pack, you should think about the long-term consequences it could have on your smile.
Nail Biting: Whether you're watching a scary movie or working on a last-minute project, you may bite your nails when you're nervous. Nail biting isn't just harmful to the cosmetic appearance of your hands. It can also have a long-lasting impact on the state of your teeth. Biting your nails can cause your teeth to shift, harm your enamel, and potentially even infect your gums.
Food and Drink: If you're overindulging in snacking or drinking things like coffee or wine, you run the risk of plaque buildup and tooth staining. Without regular dental care, plaque buildup can cause the advancement of periodontal disease, sometimes resulting in gum recession and the loss of teeth.
TAKE A DEEP BREATH
While many of your go-to habits may be fine in moderation, there are many ways to unwind while maintaining or even improving our physical, mental, and oral health. The next time you feel yourself engaging in a potentially unhealthy stress-relief technique, consider one of the following:
Take a Walk: While maintaining appropriate social distancing and taking proper precautionary measures (like wearing a mask), break up your day by taking a short stroll around the block. Not only does this disrupt the monotony of quarantine, but many studies have shown that regular exercise helps to boost your mood and lower rates of depression.
Meditate: Though the media sometimes depicts meditation in outlandish ways, the simple practice of mindfulness can have notable benefits on your state of mind. A recent study by the Massachusetts General Hospital showed promising results on emotional regulation through meditation. Just taking a few minutes to reflect and relax can go a long way.
ABOUT THE AUTHOR
Dr. Jack Fan wants to make sure that you're living your best life. At The Dental Centre, he takes great pride in taking care of his patients and his community. Having seen all sides of the dental world, from doing medical outreach in Mexico while in college to his one-year General Practice Residency at Long Island Jewish College, he understands the importance of maintaining your oral health even during difficult times. Whether it's the stress of COVID-19 or dental anxiety, he and his team are here to help you maintain a lifetime of gorgeous smiles. If you're ever dealing with an emergency or dental anxiety, he and his team are a phone call away.